Inspiring people to discover the best within themselves so they can connect better as a leader, partner, and parent
How can I support you to connect
Book a complimentary conversation with Jacqui
Contact Jacqui for a no-obligation 30 min discovery conversation about your parenting and/or leadership personality and how to bring out the best in yourself and others
Hi, I'm Jacqui and I have an innate passion to inspire people to connect better so that we can unleash the unique talents of every single individual at work, in our families and communities.
It's the influence of my own family and raising a child with a disability that ignites my personal purpose on a daily basis.
I am best known for helping people both personally and professionally to enhance their emotional intelligence and master the art of human connection.
My programs unpack the mysteries of understanding self and others better. So instead of feeling like you're banging your head against a brick wall with your children, your boss or your team members, you can have game-changing conversations every day.
Officially I am a coach, facilitator, author and speaker with over 2000 hours coaching senior leaders. I've facilitated hundreds of workshops with global organisations in Australia, New Zealand and Asia.
As a personal coach, I have the opportunity to work with parents, families and individuals and I see a future where diversity becomes our source of strength rather than a source of conflict and judgement.
"I have a relentless passion for helping people discover the very best within themselves so they can bring out the best in others"
 - Jacqui
What Jacqui's clients love about her
and why she is a sought after leader in human connection
I cannot thank Jacqui enough for her unwavering support, thoughtfulness, expert insights and warmth.  I was initially a little skeptical about the effectiveness of remote phone coaching (with no face-to-face interaction) but it proved to be a forum that allowed me to really get the most out of the program and explore some more personal aspects of my role within the organisation…and even my life more generally.  
Corporate Executive
Wonderful program with useful concepts and practical suggestions to becoming a parent who can better support their kids through life. Thank you Jacqui looking forward to the next program.
Elisa - mother of three children 12, 16, 18
You are engaging and inspiring. You actively model what you say. The group showed a lot of trust in you and each other.
Jacqui was passionate, she fostered a supportive and comforting environment. One of the best presenters I have ever seen.
Jacqui – a most engaging day thank you. Learning was fun which can be rare in many one day workshops.
Workshop Attendees
Thank you so much for a thought-provoking day. I thoroughly enjoyed it and feel excited that I have more resources to draw on to engage in a more positive and meaningful way with our kids.
Ann Marie - mother of two children 14, 17
Jacqui was an extraordinary listener and had a keen ability to distil my often long-winded responses down to a single succinct and often very poetic key message, theme or learning for me.  This was very valuable and something I responded well to as the coaching progressed.  In summary, the coaching sessions were enormously beneficial, challenging and thoroughly enjoyable – thank you Jacqui!
Parent of teen
This workshop had a strong positive resonance and impact on the specialist teachers and achieved its purpose. It was very well facilitated with great skill and dexterity shown by Jacqui. There are a lot of almost off the cuff decisions a facilitator needs to make and Jacqui's experience really came through.
Head Teacher - School Workshop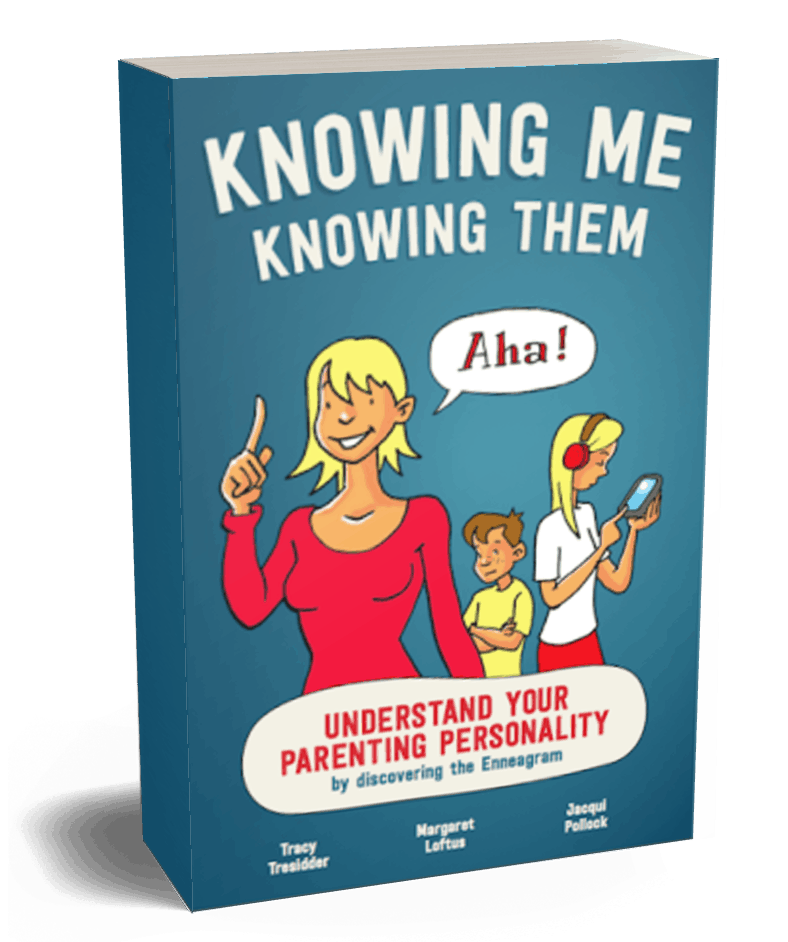 Order your copy of Jacqui's Parenting book
Knowing Me, Knowing Them is the most current book on parenting and personality and guarantees to provide you with plenty of "aha!" moments. Discover what makes you tick, your parenting personality, how that effects your children, practical tips to connect and how to unlock your childrens potential. A must for any parent.
Companies Jacqui has enjoyed working with: